By Adam J. Pearson

Introduction
I waited a long time before writing this article for two reasons. The first is that I really wanted forgiveness to sink in so that I could talk about it from the insider's point of view of someone who practices it. The second is that I don't consider myself to be an authority on forgiveness; in fact, I consider consistently forgiving to be a tremendous challenge. If you find it hard to forgive, you're not alone. The truth is that, I often catch myself falling into judgment instead of forgiving and I sometimes see the judgment happen before the idea of forgiving even occurs to me. Believe me when I say that I'm not a master forgiver; I'm more like a stumbling apprentice. However, I can forgive myself for that. And that's part of the beauty of forgiveness. Even when you get it wrong, you get a chance to get it right. We get to forgive even our failure to forgive. In this article, I'd like to say a few words about what forgiveness looks like, what it feels like, and why it has the power to transform our lives and relationships.
What is forgiveness?
If you would have told me that forgiveness was a deep practice with the power to change my life a few years ago, I likely would have asked you if you wanted nachos with your cheesiness. Forgiveness, really? What's so deep about getting over your sense of blaming somebody? Sure, it feels good, but so what?
My problem was that I was looking at forgiveness in a very superficial way. I saw it as something that someone who's "taking the moral high road" does. I pictured them speaking in a deep, spiritual voice, possibly wearing a Jesus-like robe and saying: "O my brother, though thou hast wronged me, in my great profound wisdom, I forgive thee…" The image felt cheesy. I couldn't see myself doing that with a straight face.
It turns out that this is how a lot of people see forgiveness. They see it as getting over the idea that someone wronged you. You still blame them for doing it, but you choose to be the better person and get over it. You let it slide, perhaps with a smug holier-than-thou grin on your face. Or maybe you sincerely let go without a sense of self-righteousness. There is some truth to this view of forgiveness, but it's only part of the story.
---
At this point, we might define forgiveness quite simply as:
Choosing to lovingly let go of blame.
---
[Note: for an alternative definition of forgiveness and an explanation of how forgiveness frees the present from the hold of the past see "Release the Past to Free the Present: Another Meaning of Forgiveness"]
Let's break this definition down a little into its component parts. The first word is "choosing." Forgiveness is an act of choice. A choice between what and what, you might wonder? The answer is simple: between releasing blame and holding on to it. Either we hold on to a judgment–which often involves holding a grudge, clinging to an idea of blame, and feeling aversion, resentment, and even a yearning for vengeance–or we forgive. That's the choice. And every moment, we are free to choose between judgment and forgiveness.
The next word is "lovingly." How, you might ask, can I lovingly let go of blame for someone who deeply wronged me? If you can't feel love for the person you feel turned you into a victim, then think of the love as being for you. When you hold on to blame, you suffer. You hurt. Your peace is disturbed and so is your joy. Out of healthy self-love, you want to be free from that misery. So, you can open yourself up to the idea of letting go through forgiveness as an act of healing for yourself. There's a deeper perspective on this as well, which I will get to in a minute. But for now, we can think of it in these simple terms.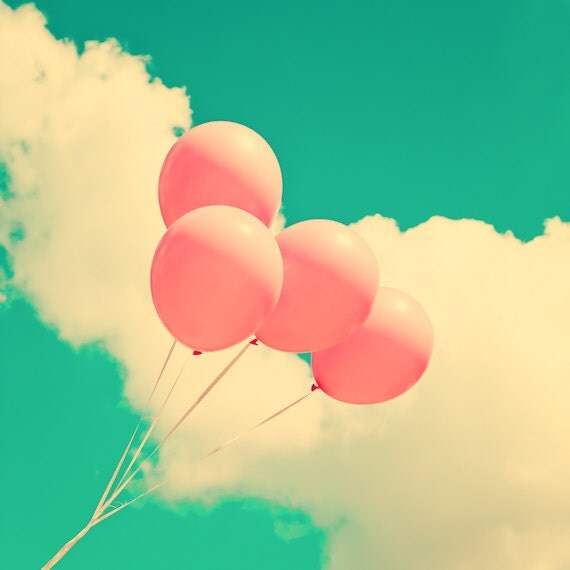 The next part of the definition is "let go." I like to say that forgiveness is the "how" of letting go. By consciously choosing to give up holding onto blame, we let go. Letting go means ceasing to cling to the idea that you have been wronged and must have vengeance. Relinquishing blame does not mean that you don't, for instance, pursue legal consequences against a murderer or set healthy boundaries in your life. It means that you choose not to continue living with a heart full of resentment, blame, hatred, and thirsting for vengeance. You want to let go because you want to be free from all of these stuck feelings within you that make you make you suffer.
You may also want to let go of feelings within you that have nothing do with other people. For example, you may wish to free yourself from shame or the feeling that you are not enough. You may wish to let go of fears that are rooted in certain negative, but innocent beliefs about yourself. You may wish to let go regret and self-resentment for your own past actions. In all of these cases, you want to let go because you want to be free. You want to be free from suffering, and you want the obstacles to your awareness of the presence of love, joy, and peace within you to be released. Forgiveness is the "how" of letting go. Whether you're forgiving other people or you're forgiving yourself, the result is the same; forgiveness is the way to free yourself. And no one can free you but you.
Why can it be so hard to forgive?
At this point, you might wonder, as I did: if forgiveness can free me from a great deal of suffering and unpleasant emotions like fear, shame, blame, and resentment, then why is it so hard to forgive? Why is it so hard to let go?
There is a deep psychological reason for why it can be so hard to forgive. The more you watch your mind, the more you find that it is involved in nearly constant acts of judgment. The judgments can be big, as in blaming terrorists for their atrocities against innocent people, and small, as in judging your colleague for her appearance. It's no surprise that we spend most of the day judging; judging serves a key psychological purpose for our sense of separate identity or ego.
The ego reinforces its separate identity by constantly attacking everything that it sees as threatening. It even attacks itself with guilt trips, shame, fear, anxiety, and worry. Its rationale is that if it is constantly on the offensive, then it can avoid getting hurt, blamed, or victimized. This is an innocent mistake; the ego just trying to protect us as best it knows how. Of course, the sad truth that we all know from experience is that the ego's rationale fails rather ironically; the more we judge instead of forgive, the more miserable we tend to feel. Holding on to blame only makes us suffer and not the people we blame. The ego's very attempt to save us from getting hurt only ends up leaving us more hurt. 
There's another reason why it can be so hard to forgive: because the ego is constantly judging, lovingly letting go of blame feels like a monumental task. If we are constantly judging both ourselves and other people from the moment we wake up to the moment we go to bed at night, then forgiving absolutely all of that feels like a staggering task. It can even be scary to think about. We may even wonder if we have to be a saint to consistently forgive. 
The Constant Choice: Judge or Forgive
Thankfully, we don't have to worry about whether the entirety of our lives is filled with forgiveness or not. Our task is much simpler. We only need to take care of one moment: now. In this moment, here and now, we have a choice: we can choose to forgive or to judge and blame. All we have to do is to choose forgiveness, to lovingly let go of whatever we feel tempted to judge.
What is really involved in this choice? When we choose the action, we choose the consequences. Seen in this way, the constant choice is either forgive and be free or judge and suffer. Those are the options. Judging seems easy, forgiving seems difficult. However, we've been down the blame path time and time again and we know where it leads. Blaming is bondage and suffering and forgiving is liberation and peace. If I choose to hold on to blame, then I imprison myself in suffering; if I choose to forgive, I get released. The feeling of release sometimes comes immediately and sometimes gradually. However, if we keep choosing to forgive, the feeling of freedom is bound to come sooner or later. As we sow, so do we reap.
Does practicing forgiveness mean I let people treat me like a doormat?

When I talk to my friends about forgiveness, they tend to express the same worry, which goes something like this: if I practice forgiving all the time, then people will treat me like a doormat. They'll walk all over me. Holding on to blame keeps me safe. I don't want to give people free reign to mess with me.
This is a very widespread misconception, so widespread that it has become a kind of cliche. However, it has an easy solution. The solution is simply to balance forgiveness with the practice of setting healthy boundaries.
Suppose you find that you have been in a relationship with an abusive person, for instance. Sometimes, these people either do not have any intention to stop their abusive behaviour or do not know how to do so. It is a chronic and toxic cycle that they find themselves in and they draw you into it along with them. In this case, you still forgive them because you want to be free, but you also let them out of your life. You set healthy boundaries about the kinds of behaviour that you will accept in your life and you enforce them even as you forgive.
As another example, a friend asked me if being forgiving in a relationship could potentially be toxic. His girlfriend had cheated on him and he wondered if she would just keep hurting him again and again if he forgave her. In this case, it's not the forgiveness that would hurt him, but the failure to set and enforce healthy boundaries.
He discovered that his girlfriend had repeatedly slept with another guy and was very hurt by this. He realized that the fact that his girlfriend's unfaithful behaviour was part of a pattern suggests that it wasn't a one-time thing. He had to choose whether to accept to continue to be in a relationship in which this was happening or end the relationship to honour his boundaries about what he is willing to accept in a relationship. In the end, he chose to end the relationship, but he still forgave his girlfriend and lovingly released the blame to which he was holding on. In this way, he was released from resenting and thirsting for vengeance while still authentically honouring his boundaries.
This is the kind of forgiveness I practice an recommend: yes, my task is to forgive absolutely every appearance of blame and guilt I seem to see, both in myself and in others, but I balance this out by setting healthy boundaries. This ensures that I do not become a doormat while still continuing to forgive.
It is perfectly acceptable to enforce consequences for behaviour while still forgiving inwardly. In fact, enforcing consequences is an act of love and compassion because failing to do so only enables harmful behaviour to be repeated. Good parenting and good teaching, for instance, require the loving setting of boundaries and enforcing of consequences. However, the emphasis is on the word 'loving.' We forgive even as we provide consequences. And this prevents consequences from being hijacked by the ego as tools for exacting vengeance. The loving frame that forgiveness opens up releases us from the trap of seeking revenge.
Far from making me more vulnerable to being taken advantage of, I find that the more I forgive, the more loving, open, and relaxed my relationships tend to feel. If I'm not holding grudges or grievances, then I'm not subcommunicating aggressive feeling tones; instead, my body-language and the way I speak to and treat others reflect a more relaxed, warm inner space, and people tend to pick up on this. Conflicts arise less often and when they do arise, they get resolved more rapidly because I'm more open other points of view than I would be if I were holding grievances. Forgiveness tends to make our interactions with other people run a little more smoothly. And when they don't, it helps us forgive the lack of smoothness.
What does practicing forgiveness look and feel like?
Suppose you have reached this point and you want to try forgiving. For me, forgiveness usually starts with mentally saying the words: "I forgive you." However, I like to emphasize the loving attitude that makes forgiveness the most sincere. So, as I go about my day, I watch my mind for judgment and blame. When I find myself tempted to judge either other people or myself, I instead repeat the simple mantra: "I love you, I forgive you."
I try to look within myself at the part of me that is attacking, judging, and blaming, and to that part of myself, I also say, "I love you, I forgive you." When I see it and I mean it, I feel part of myself letting go and opening up. Where there was pain and a closed-off feeling before, there is now a sense of openness and freedom.
In this way, I release the other person from the blame I would hold on to and forgive myself at the same time. When I do this sincerely, I feel a sense of relief. Part of me that previously felt clenched up and stuck feels like it opens up and is released. A burden or a sense of weight drops and lightness replaces it. An idea that would disrupt my peace is dissolved and peace remains in its absence. A sense of blaming and yearning for vengeance that would have made me suffer is released and I feel joy at its passing. The more willing I am to have the courage to forgive, the more peaceful, loving, and joyful I feel. Conversely, the more I choose to judge and hold on to blame, the more conflicted, hateful, and miserable I feel. The choice is clear. I only have to be willing to make that choice right now, in the only time I ever have to make it.
Of course, as I have already said, if I choose to judge and suffer, then I get a second chance to forgive myself for choosing to hold on to blame. No matter how many times we chose not to forgive in the past, the present moment always offers us a fresh chance to choose differently and forgive. And the benefits of doing so are always the same.
Does the rabbit hole of forgiveness go even deeper than this?
If forgiveness already makes sense to you at this point, you need not go any further in this article. Just practice it. Integrate it into your daily routine and see how your perceptions and feelings shift in response to it. If you're not into spirituality, what I'm about to say may sound confusing. If that is the case, feel free to stop reading. The framework for understanding forgiveness is not as important as actually doing the forgiving. That's the most important thing. It is forgiving that has the power to set you free and infuse your life with more love, peace, and joy than you ever felt before. What you actually believe about forgiveness is far less important.
If, however, you are inclined towards spiritual practice and want an even deeper perspective on forgiveness, read on. In a previous article I wrote about the mystical view of the world and how it involves an experience of absolute Oneness that transforms your perception. To summarize briefly, you begin with a relative perspective that involves seeing a world of multiplicity, change, and apparently separate objects, things, people and events. Gradually or abruptly, you begin to gain access to the radically different absolute perspective in which only oneness is real and there are no separate events, objects, people, or even space-time to shatter this unchanging, eternal, and seamless oneness. From this perspective, which begins to overlay and sometimes even replace the relative perspective (e.g. in moments of samadhi, mystical union, or revelation), there is no separation. Appearances of separateness are revealed to be only illusions.
---
From the radical nondual perspective that only the One is real, forgiveness takes on a deeper meaning:
We forgive and lovingly release the guilt and blame we seem to see in others and in ourselves because, in an ultimate sense, the actions that seemed to give rise to this guilt and blame never happened. The separate illusions onto which we are trying to project guilt and blame do not exist from the nondual perspective. Thus, we can forgive the illusions we seem to see because we see through them to the reality that on the deepest of all levels, the level at which we are all seamlessly One, we were never wronged.
---
Thus, for those for whom nonduality has experiential currency, radical forgiveness is the only logical consequence. Holding onto blame makes no sense in a nondual frame of reference because it assumes a duality between the blamer and the blamed; it involves seeing separate illusions as real.
Thus, from the absolute perspective, the only sane response is to lovingly let go of or forgive all appearances of separation, guilt, and blame both within your body-mind and apparently "out there" in the world. You release yourself and the 'others' you seem to see 'out there' from blame and meet them with love instead because you know them all as your Self.
---
This perspective is a hard pill for most people to swallow because they haven't had the nondual experience that makes it make sense. Without that experience, it sounds like gibberish at best and denial of the obvious at worst. If this is the case for you, forget about what you just read and simply practice forgiving from the relative perspective. As I've said before, all that matters is that you forgive; your beliefs about forgiveness are not as important as actually doing the forgiving.
Final Thoughts
"It's impossible in this world not to judge. But it is possible to not judge ourselves for judging, to not double-judge. We can notice the judgment and bring it to compassion. I can be kind to myself and forgive myself for judging."
~ Eamonn Perkins
In closing, I don't exaggerate when I say that forgiveness has the power to change our lives if we practice it consistently. Along with the practice of compassion, mindfulness, and vulnerability, forgiveness is formidable indeed. If we continue to set healthy boundaries while we forgive, then we don't have to worry about people walking all over us. The trade-off between what we give up when we forgive (suffering, anxiety, guilt, blame, shame, fear, resentment, and obsession with vengeance) and what we get (liberation, peace, love, and joy) is a no-brainer. Nevertheless, I'll be the first to admit that forgiveness can be difficult. I still struggle with it, even after all of the practice I've had. Thankfully, though, I only have to choose to forgive once and that is now. In every moment, I get to choose whether to hold on to blame and suffer or forgive and be free. I don't know about you, but I choose to be free.
Further Reading:
For an explanation of how forgiveness frees the present from the hold of the past see "Release the Past to Free the Present: Another Meaning of Forgiveness"
For a poetic reflection on the challenge of forgiving when we're tempted to blame, see "The Light of the Mind."
For a psychological article on forgiveness practice, see "How to Cultivate Forgiveness."
For a detailed discussion of shame and approval-seeking to help you with your forgiveness practice, see "Silencing the Praise: Why Seeking Approval Fails to Fill Our Inner Void."
For an article on the absolute and relative perspectives described in the rabbit hole section, see "The Mystic View of the World: On the Superposition of Absolute and Relative Perspectives."
For a detailed discussion of nondual seeing, see "A Guide to Nondual Seeing: How to Reveal Oneness by Seeing Through 'Separation.'
For a nondual course in radical forgiveness that uses language drawn from Christian mysticism, see "A Course in Miracles."
For a clear way to find the assumptions at the heart of feelings of shame, see "The Heart of the Void: Finding the Assumptions at the Core of Shame."